REVITALIZE Exfoliating Polish
Regular price

Sale price

$70.00
Exfoliation is vital to every skin care routine! This polishing cream removes dead skin cells, detoxifies the pores and instantly improves texture and appearance of skin. Effective in smoothing fine lines and wrinkles and treating acne prone skin.
Why we love:
• The skin texture looks visibly refreshed, purified, and clear
• Rough texture and dry skin are alleviated, and fine lines are instantly smooth
• Allows the skin care regimen to penetrate better
Suggested Use: Apply a small amount on the face, neck, and chest. Add water to fingertips and gently polish skin for 1-2 minutes. Rinse thoroughly with warm water.
Ingredients: Hyaluronic Acid, Melissa (Lemon Balm) Extract, Burdock (Bardane) Extract, Aloe Vera Gel, Jojoba Oil, Roman Chamomile Essential Oil, Wild Chamomile Essential Oil, Vitamin E, Bentonite, Bamboo Stem Extract, Carrageenan, Bergamot Oil.
Share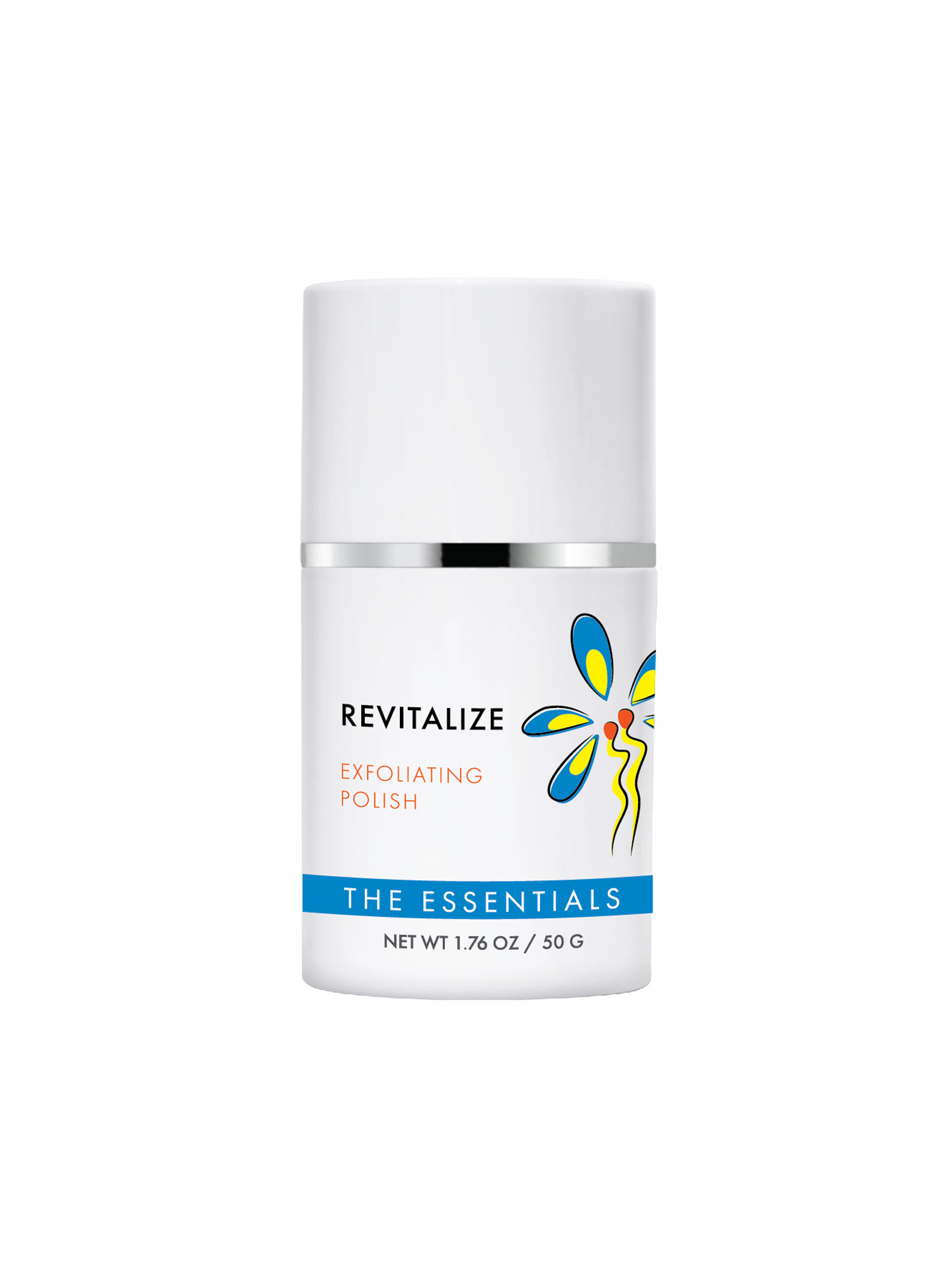 I keep this in the shower and use it a few times a week! I love this! I like to mix it in a cleanser if my skin is feeling sensitive.
This feels like a Microdermabrasion at home! I throw this is in the shower and use 2-3 times weekly. It's seriously the perfect exfoliant for all skin types. My skin feels so clean and polished and my after products absorb even better.
I have very sensitive skin and so I am usually cautiously optimistic about exfoliants. The Polish & Perfect checks all the boxes for me. It's gentle but clears the dead skins sells to give me clean, smooth skin. I began using it every 2-3 days in the morning instead of a traditional cleanser; I throw some water on my face, use the Polish & Perfect, rinse and then use Brighten & Smooth and moisturizer. It's also a nice treat in the evenings.
I used to avoid facial scrubs but I LOVE this one! Once or twice a week I mix this with a pump of the Refresh&Awaken cleanser for a little at home "pick me up" for my skin. Gentle but effective.
What a great exfoliate! It really is like it polished your skin. Leaving you clean, polished, and bright. My skin has never been clearer! And it's gentle too! Some exfoliants are harsh and feel like they are rubbing off layers of skin. This one is different. It's so gentle, yet more effective. Wow!