REVITALIZE Overnight Retinol Treatment
Regular price

Sale price

$99.00
An intensive concentration of retinol and antioxidants formulated to regenerate skin cells, reduce the appearance of fine lines and wrinkles, refine texture and improve acne prone skin.
Why we love this retinol treatment:
• Increases collagen and elastin production
• Reduces the appearance of wrinkles and fine lines
• Allows the skin to appear visibly revitalized, radiant, and rejuvenated
• Improves acne prone skin
Suggested Use: Use every evening. Apply 1-2 pumps to the cleansed face and neck. Follow with moisturizer, if needed.
Ingredients: Retinol, Liposome of Phospholipids and Sphingolipids, Hyaluronic Acid, Bisabolol, Glycerin, Vitamin F, Vitamin E, Sweet Almond Oil, Honey.
Share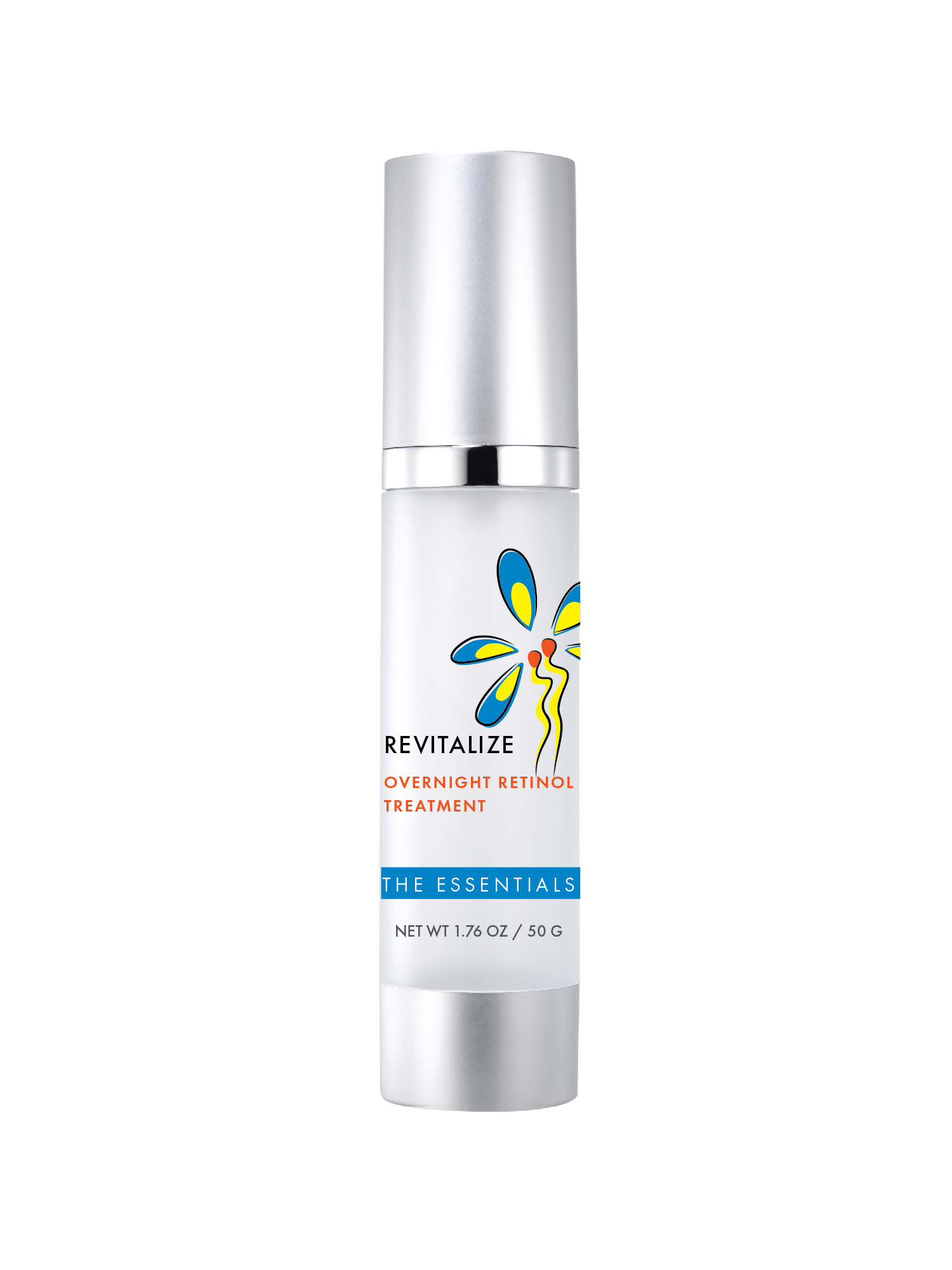 My absolute favorite retinol!! If you have never used a vitamin A or retinol, or if you are a seasoned veteran when it comes to this power house anti-aging ingredient- this product is for EVERYONE! This will help smooth texture, produce collagen, helps treat breakouts, and is one of the most essential ingredients to use in order to visually change the skin.
I have used retinol in the past and been dissatisfied with the results. This one is gentle enough to use every night and has helped with fine lines and texture. This one is a must have in my skincare routine!!!
I do not use retinol ...until now. I've tried other high-end, expensive beauty brands with retinol but my skin did not like them. I was hesitant to try retinol again so I consulted Evonne after my last facial to talk through trying this product. I have started using this product 2-3 times a week maximum. After a month my face is smooth and I feel like the other products are really working better since starting to use the Reset & Rewind at night. I appreciate the consultation as well as the fact that I could return it (which I won't be doing now ;)) if the product didn't work for me.
I love love love this product!! My skin hasn't always tolerated retinol (it can be sensitive) or heavy night creams (hello adult acne) but this one suits my skin perfectly!! My acne rarely flairs up, my skin feels hydrated & bright, and best of all my forehead lines have softened dramatically! Added bonus: it smells amazing!
It's as if I have a new face in the morning. Redness is soothed, and you wake with smooth refreshing skin. A total game changer! BEST NIGHT CREAM EVER!